Arrilla is a Supply Nation certified, majority Indigenous owned and operated business working across Australia with three decades of leadership in the reconciliation space, and cultural competency training and consulting. We are proudly supported by KPMG.
Djirribul woman, Shelley Reys AO, established the business nearly 30 years ago shortly after her cousin and Arrilla's founder, Darren Auyeung, passed away. Across that time, Shelley has been a leader in the reconciliation and Indigenous landscape and was awarded the Order of Australia (AO) for 'distinguished service to the Indigenous community and reconciliation'. Shelley was also the Inaugural Co-Chair of Reconciliation Australia and instrumental in the establishment of the Reconciliation Action Plan (RAP) program.
Both Arrilla and KPMG believe in making an impact and so in 2016, we entered into a joint venture in which KPMG took a minority shareholding, to enable Arrilla to scale up, and to give Arrilla access to a broader range of expertise.
Our vision is to create a culturally competent Australia, one workplace at a time.
At Arrilla, we pride ourselves on the values that underpin our work, each and every day – in particular, we believe in:
the inherent value of our Indigenous culture, as the world's oldest living culture
the importance of working in partnership and side-by-side with Indigenous peoples, and
self-determination and Indigenous people's right to control the decisions that affect their lives.
Our logo shows a series of black and white dots. These dots represent Indigenous and non-Indigenous Australians, walking a road together in unity.
Our leadership and management team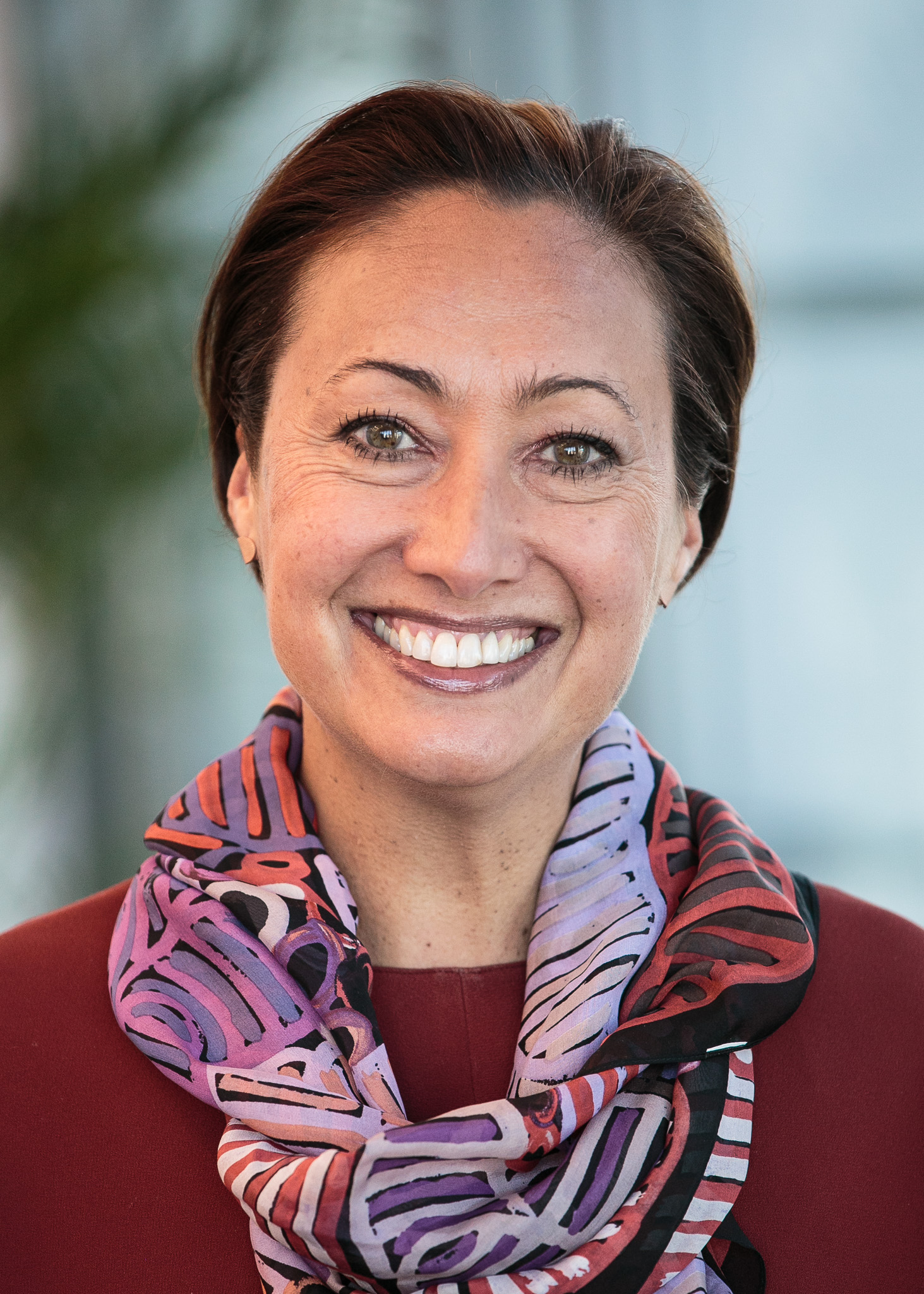 Shelley Reys AO
Shelley Reys AO is a Djiribul woman of far north Queensland and a leader in the corporate, Indigenous and reconciliation spaces for nearly three decades.

Her business acumen has been driven by her passion for helping the Australian workforce to work in the First Nations space with greater skill and confidence. Her vision is "to create a culturally competent Australia, one workplace at a time.

Her pro bono life has had her leading large conversations and events of national importance, with the aspiration to leave no Australian behind. This includes Parliament's apology to The Stolen Generations, Australia Day and The Australian of the Year Awards.

She is the CEO of Arrilla Indigenous Consulting, Partner and Board member of KPMG, and Board member of the Brisbane Organising Committee for the Olympic Games (OCOG) 2032.
She was the inaugural Chairman of Reconciliation Australia, Vice Chairman of the National Australia Day Council, Vice Chairman of the Fred Hollows Foundation, and many more.

Shelley has been named by The Australian Financial Review as one of Australia's 100 Women of Influence and awarded the prestigious 'Officer of the Order of Australia' in honour of her nation-building work.

Her vision is "to create a culturally competent Australia, one workplace at a time".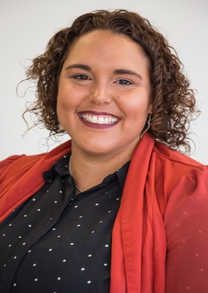 Samantha Wild
Samantha Wild is a proud Wakka Wakka and Cobble Cobble women from the South Burnett region in South East Queensland. Raised in Hervey Bay on Butchulla country, and has for many years lived and worked on Turrbul and Yuggera country in Brisbane North. ​

Samantha over 15 years of experience working in Aboriginal and Torres Strait Islander affairs in the private and public sectors in various areas such as women's health, youth mental health, suicide prevention, family wellbeing and domestic and family violence. Samantha draws on her experience of working with Aboriginal and Torres Strait Islander people in urban, regional and remote communities to work collaboratively to develop and implement initiatives and research to deliver innovative solution in First Nation Peoples' health and social service policy, planning and programs at local, state and national levels.​

Samantha has tertiary qualifications in Indigenous Health Promotion (Social and Emotional Well-being), Trauma and Recovery, Public Health (Indigenous Health) and Applied Health Science (Indigenous Primary Health Care). ​
Our team of cultural competency facilitators and consultants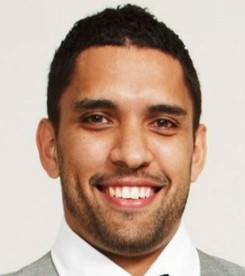 Michael Cedar
Michael Cedar is a proud Erubian man from the island of Erub, in the Eastern Islands of the Torres Strait. Growing up in Townsville on Bindal and Wulgurukaba country, Michael spent his younger years immersed amongst his Torres Strait Islander culture and experienced first hand the teaching and life of the Traditional Owners in the Townsville region. Michael's passion is to educate people about his Torres Strait Islander culture and pass on the knowledge he has about both Aboriginal and Torres Strait Island cultures in a positive and engaging style. Education is the key to building strong relationships between our country and First Nations people.

He joins Arrilla following 10 years as a professional basketball player and then working with First Nation's communities throughout the country. This worked focused on the delivery of positive impact programs for all members of community while working closely with Aboriginal Community Controlled Organisations.

Michael has more than 15 years experience as a program creator and facilitator, mentor and role model for Aboriginal and Torres Strait Islander young people. He has knowledge and vast experience working with Aboriginal and Torres Strait Islander young people in the youth justice settings and designing and leading youth engagement activities throughout urban, regional and remote communities in Australia. Through his journey, Michael has been able to develop an ability to conduct consultations with Indigenous and non-Indigenous communities and people with the knowledge of providing a culturally safe space. Michael's story of resilience and strength to tackle racism and discrimination through his experiences in professional sports and his personal life fosters his desire to help create reconciliation and positive life pathways for First Nations peoples.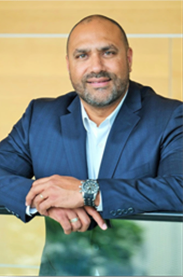 Duane Vickery
Duane Vickery is a highly respected Aboriginal (Yuwi), Torres Strait Islander (Stephen Island) and South Sea Islander (Vanuatu/Solomon Islands) educator, coach, facilitator and mentor in the field of leadership, community engagement and community/corporate governance.

Duane has worked in the public and private sectors for over twenty five years and has developed an excellent reputation for his passion, commitment and desire to see others excel and reach their full potential by working alongside others to build their capacity through a 'strengths-based' approach.

Duane is an experienced facilitator who is passionate about working with people to create a culturally safe workplace environment which enhances understanding, respect and productivity. Duane has worked extensively with Commonwealth government departments, corporate businesses and community-based organisations assisting them to courageously navigate their way in the Indigenous space effectively and respectfully.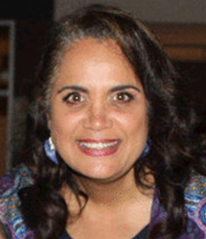 Tarina Fanning
Tarina Fanning is a proud Larrakia /Tiwi woman. With a background in policing, justice, Indigenous Health and social and emotional wellbeing, Tarina is passionate about providing education, training and sharing her extensive knowledge and expertise as an Aboriginal woman.

With over thirty-one years working within government, non-government and the corporate sector across, Australia, Tarina has dedicated her career to developing and facilitating Indigenous Cultural Education and Competency by providing workplaces and communities with the knowledge and understanding to build on their capability to work more effectively with Aboriginal and Torres Strait Islander people.

Tarina clients include Energy Australia, Forensicare, Department of Justice and Community Safety, ACSO, Courts Services Victoria, as well as a number of non-government and not-for-profit organisations.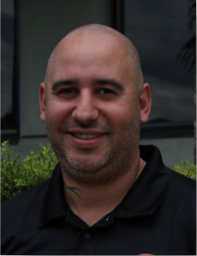 Clinton Scott-Knight
Clinton Scott-Knight is a Wiradjuri/Ngunnawal man from Canberra. He is passionate about Indigenous affairs and in particular, Aboriginal and Torres Strait Islander young people. As a case in point, he is an award-winning facilitator in school-based traineeships, mentoring, pre-employment and personal and professional development courses.

A qualified trainer and assessor, Clinton brings over 15 years' experience in the Indigenous space having held management positions at national, state and community levels. Clinton has designed and developed the Department of Health's Cultural Appreciation Program and has delivered this program to over 1,900 staff members. In addition, Clinton has designed and is currently delivering cultural competency based training programs for the Civil Aviation Safety Authority, DFAT, Department of Finance and the Department of Employment.

Clinton has worked with the Australian Indigenous Leadership Centre, Department of Education, Department of Defence, University of Canberra, Indigenous Business Australia, Wiradjuri Condobolin Corporation, Department of Fisheries, Recognise, Indigenous Social Inclusion Company and TAFE.